Infertility
North Texas Whole Health Wellness Center
Discover Wellness for You!
Why Choose Us to Assist with IUI/IVF Infertility Transfer?
Dr. Calli Wang has been treating infertility for over 10 years.
Dr. Wang combines acupuncture, Chinese Herbal Medicine, NAET (Nambudripad Allergy Elimination Techniques) and homonal balance to eliminate allergy factors to get a much higher success rate. Patients that come into the office have failed IUI/IVF many times but after receiving comprehensive treatments from Dr. Wang, most patients return with a positive blood test for pregnancy.
Our office has very flexible hours for infertility patients. We work around the patient's schedule and are available 24/7 with your call and text messages (Retrieve and Transfer only).
After successfully becoming pregnant and even after the pregnancy, Dr. Wang will assist patients with morning sickness, pain management, breeching of the baby, labor inducing, carpal tunnel after the labor, lack of breast milk production and post-partum depression to ensure a healthy baby and a happy and healthy baby as well.
We have two beautiful locations in Keller and Flower Mound with friendly staff to help createa relaxing and comfortable environment.
We take all insurance. If your insurance does not cover acupuncture, we offer the most affordable price in the DFW area.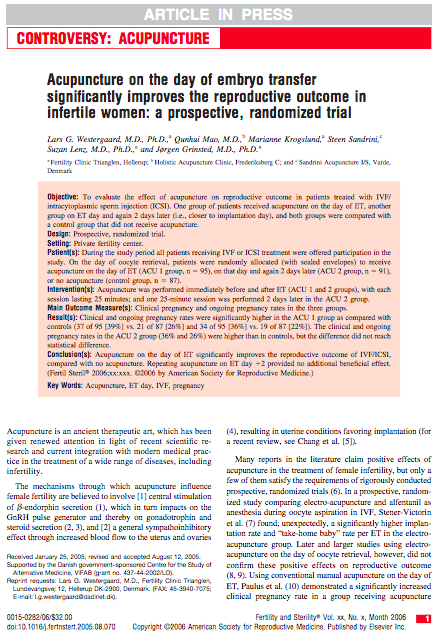 Click image to download pdf file
There is an age old riddle questioning which came first: the chicken or the egg. We here at Whole Health Wellness believe that the answer can be found in both, yes both. The chicken and the egg are mutually dependent. What makes a healthy egg? A healthy chicken! What makes a healthy chicken? A healthy egg! For humans, both the mind and body are mutually dependent. A healthy mind and a healthy body can help produce a healthy baby.
Infertility can be one of the most frustrating and disheartening diagnoses for both women and men. An improper diagnosis or one without an explicative reason can be even more frustrating. There is hope for women and men who struggle with infertility, and acupuncture has been used successfully to restore that hope. Furthermore, acupuncture provides several benefits that can change a story of infertility into a story of grateful parents.
The percentage of infertile patients between the sexes is nearly equal, while there is a smaller percentage of the time where both parties in the relationship struggle with infertility. Oftentimes, the male gender is not addressed nearly as much as the female gender on the topic of infertility. Acupuncture can assist men thought to be infertile as well as females. For males, it is obvious that correct blood flow is necessary to create conception. Appropriate blood flow to the testes is necessary for the livelihood of the sperm, while the same balance is required for blood flow to the penis to allow sexual intimacy. The combination of acupuncture and Chinese medicine apportions blood flow correctly, increases blood flow to specified areas, releases endorphins, increases testosterone, and libido for men. Another benefit to this treatment is it allows men to feel more confident, while reducing stress associated with life and also possible infertility.
Likewise, a correct balance of blood flow is also extremely important for women to achieve or maintain fertility. Light menstrual cycles or the absence thereof is indicative of an inability to nourish the uterine lining, which then cannot support the implantation and development of the embryo. For successful implantation, the endometrium must be healthily supplied. Acupuncture and Chinese herbs increase the production of blood and enhance its flow to the endometrial lining, creating a flourishing environment for conception and pregnancy. Commensurate with light or absent menstrual cycles are heavy cycles compounded by cramping and clotting. Unbalanced hormone levels, especially estrogen and progesterone can serve to further compound fertility issues. Herbal medicines and the engaging of acupuncture points regulate blood flow, harmonize hormone levels, and balance pain blocking endorphin release to combat infertility on multiple fronts. With all of the possible issues that may plague the body, persons struggling with infertility also experience high levels of stress. (Acupuncture Dallas)
Stress is inexorably linked with many physical and emotional disorders including infertility. Occupational, societal, relational, and physical stress are all components of stress that can reduce a couple's chance at successful conception. Other physicians agree, "there are several clinical studies that link chronic stress to infertility. 'We now know that the more stress women experience while trying to get pregnant, the harder it is to get pregnant'" (Vivere-Austin). The practice of Whole Health Wellness is not limited to treating physical pain and enhancing physical health; the scope of the practice includes physical, mental, and emotional health and wellness. One patient who achieved success in overcoming infertility with the help of acupuncture commented on infertility stress said, '"Each month when I got my period I would experience absolute heartbreak,'" but then went on to say, '"acupuncture was the only thing that helped me to relax'" (Vivere-Austin). Furthermore, '"Stress reduction is probably the most important part of creating conception. Not only can stress create conditions such as hormone imbalances, but the hypothalamus gland (essentially the body's control center for reproductive activity) is highly susceptible to stress'" (Waters). Acupuncture is an all-inclusive treatment that services both the physical conditions that can cause infertility while also reducing stress, creating hormonal balance, stabilizing emotions, and creating that all important tranquility that leads to conception and delivery.
Whole Health Wellness combats infertility on two-fronts. We combat the physical hindrances in both men and women that can lead to a false "infertile" diagnosis. We also combat the mental and emotional stressors. The increase in endorphins, pain-relief, libido, progesterone in women and testosterone in men, combined with the decrease in stress and anxiety help to create more ideal circumstances for fertility and whole-health. "Acupuncture Dallas." Unexplained Infertility. N.p., n.d. Web. 15 Aug. 2014.
Vivere-Austin Helps Couples Overcome Infertility By Combining Modern Technology With Holistic Medicine." PR Newswire 21 Apr. 2014.Student Resources in Context. Web. 13 Aug. 2014.
Waters, Jennifer. "Mind over matter." Acupuncture Today Aug. 2009: 6+. Student Resources in Context. Web. 13 Aug. 2014.